WE ARE CREATIVE SALES CONSULTING
A full service sales management agency linking vendors and customers for growth and success.
Each vendor represented by Creative Sales Consulting is supported by a Team of Professionals, not just a single Sales Person. Executive Account Managers, Sales Project Managers, Sales Support Specialists, and Operations Staff work closely together to provide excellent service and quality results.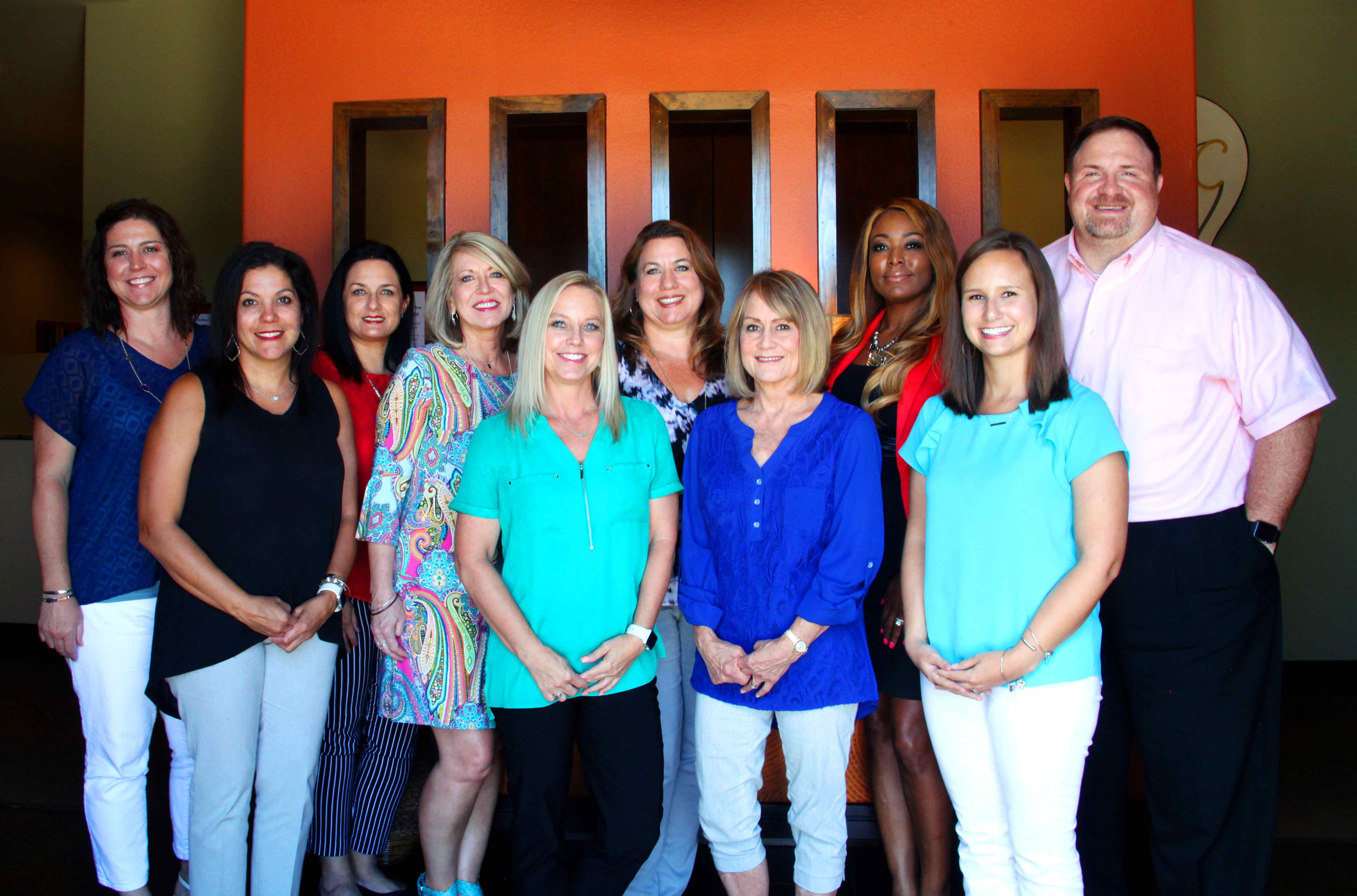 Creative Sales Consulting (formerly Randy Putnam and Associates) was founded in 1981 to provide sales and marketing services for select art, craft, floral, and home decor manufacturers.  The company has evolved into a full service sales agency providing sales, marketing, and merchandising expertise to manufacturers doing business with a targeted group of mass market retailers.
Our Mission is to grow the sales and profits of manufacturers and retailers by  building relationships and providing the highest level of merchandising, marketing, consulting, product development, and customer services.
Our Vision is to be a creative company with high integrity, seeing our manufacturers, retailers, and employees grow to their full potential and contributing to the needs of our community and world.
Our Passion is to collaborate with suppliers and retailers to grow their sales by bringing joy to consumers with artistic, creative, and decorative products..
Relationships
As a company we have worked with most of our key customers for 30+ years. Our team has established long term relationships with many of the buyers and other personnel across many levels that allow us to expedite the sales process and pull in the right people at the right time to push projects forward and resolve issues quickly.
Strategic Account Management
We align our sales teams with the teams at the vendor and teams at the customers to maximize efficiency and expertise. We take a category management approach to the product lines we represent to define Strengths, Weaknesses, Opportunities, and Threats to the business to map a strategy for growth based on timelines and space parameters that the customers are working from.
Sales Analysis
We have developed and implemented a proprietary POS sales analysis system to capture historical sales and inventory data from customer portals and process that data into customized weekly and monthly reports to monitor sales trends, products and category rankings, forecasted sales for new items, and inventory management information to help manage the supply chain process.
Knowledge
Our team includes seasoned professionals with experience on both the customer and vendor sides of the business. This provides a high level of expertise and knowledge, enabling us to guide our clients to find new opportunities while working within the processes established by the customer to strengthen the vendor partnership. Our knowledge helps our clients increase top line revenue and lower compliance costs, resulting in greater profitability.
Creative Sales Consulting partners with domestic and overseas vendors to bring quality products to mass customers.
A partial listing of product categories currently represented are:
Premium leather, leather kits, leather jewelry, leather tooling and embellishments
Craft miniatures and accessories
Craft paints, specialty paints, varnishes, sealers, mediums
Glitter glue, dry glitter
Jewelry making components and accessories
Buttons and embellishments
Posterboard Accessories – die cut letters and tools
Multi-purpose markers, pens, and accessories for art and journaling
Vinyl lettering, stencils, drafting products
Art supplies for drawing, sketching, watercolor, and painting
Stamps, dies, and accessories for cardmaking and papercrafting
Mixed Media – paints, surfaces, stencils, embellishments
Embossing folders, punches, stickers
Natural floral bunches bouquets, and accessories for everyday and seasonal
Glue guns
Floral tools
Homecoming mum suppplies
Yarn, thread, and stitchery materials and accessories